John Mueller from Google has stated in the past that making donations to sites in an effort to gain PageRank-passing backlinks is a violation of their webmaster guidelines.
Understandably, this is a grey area, since there are plenty of valid scenarios in which a company might make a donation in support of a organization, and may even receive a dofollow backlink in return. I'm sure this is a difficult area for Google to differentiate between valid and abuse cases.
However, we've noticed one site in particular which is almost exclusively relying on charity donations and sponsorships to build their backlink portfolio, and they seem to be succeeding with this. Since 2015, this site (PromoCodeWatch.com) has been making donations to select websites with high authority metrics, and has since built up a rich portfolio of links and is reaching almost one million users per month.
We recognize that it is possible that this website is making these donations simply to support these organizations, and not to manipulate their search rankings. However, when we looked at their link portfolio, we noticed two things:
Almost all of the sponsorship links in PromoCodeWatch's link portfolio are dofollow (you'd expect there to be some nofollows if their sponsorships were unrelated to SEO)
Many of the organizations they are sponsoring are linking to other spammy sites (who are also making donations)
For example, PromoCodeWatch is a sponsor of the website Enable-Javscript.com, which has a very high Moz DA of 96. They have a dofollow link in the site's footer in the Sponsors section: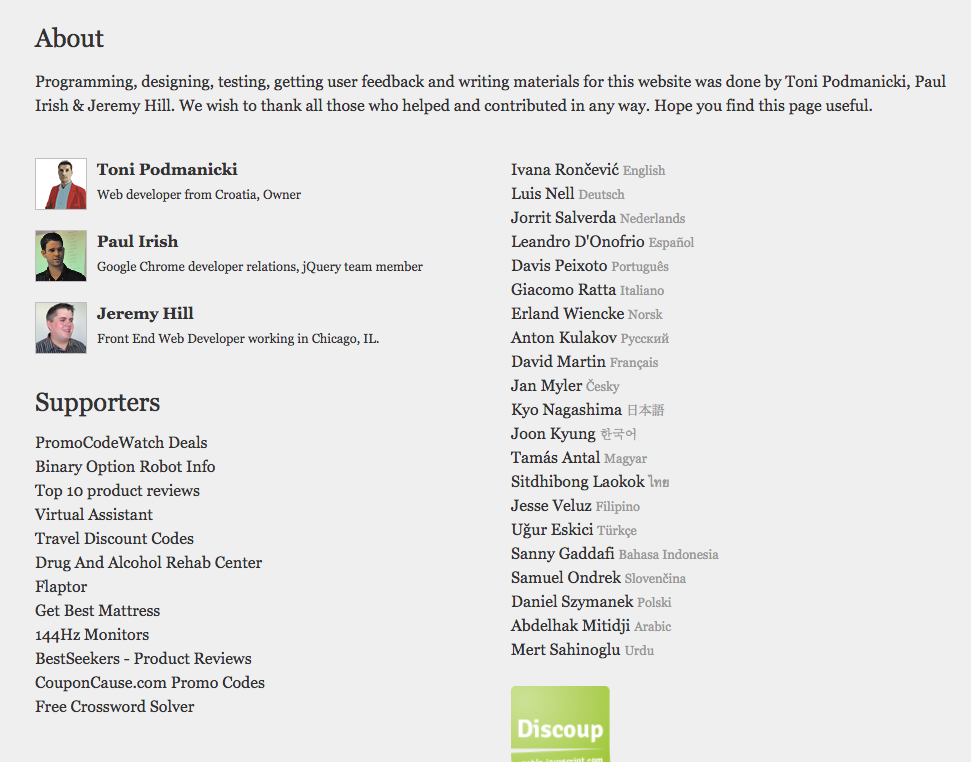 PromoCodeWatch's backlink appears alongside a bunch of other commercial sites, some of which look pretty spammy (and clearly look like SEO-driven websites). It appears that SEOs are starting to sponsor this site as a means of gaining backlinks, and this is starting to happen on a widespread basis.
Below is a table showing PromoCodeWatch's top 100 dofollow backlinks (based on Majestic TrustFlow), showing that the majority of their backlinks are either sponsored / donation links or guest posts. The question is, where is the line between the valid business case of making donations vs. sites that are using this tactic to outrank their competitors?
The donation link scheme appears to be working, and concerned webmasters might wonder how to respond if competitors begin abusing this tactic. I wonder what Google's stance on this issue might be.
PromoCodeWatch.com top 100 dofollow backlinks (Majestic TrustFlow sort)
Have a concern about this site? Then you should report PromoCodeWatch for buying links on each of these sites. Google provides a simple tool to report sites here.